3 Bed, 1,984 Sq. Ft., Ranch/Cape, 31' x 60'/68'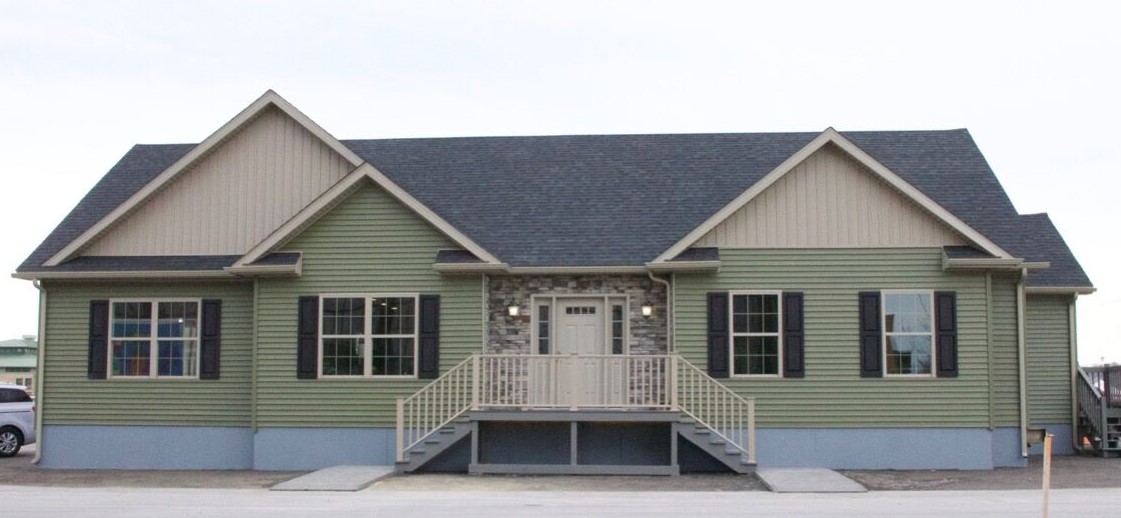 How do you make one of our Best Selling Floor Plans and make it Better? Come and see the Garfield "Plus" or the Garfield 2.

We kept the same basic floor plan but added all new features and options. The white island, bookcase, and mantel really are attractive in this house. We added the popular lockers in the utility room and added extra cabinets in the kitchen.

The Garfield is located here in Syracuse but the house can be ordered at other locations. See the South Carolina in Richfield Springs and don't miss the Catskill located in Cairo.
Panoramic Tour
(use your mouse to navigate)
Build on Your Home Site
Base Price as a Ranch Starting in the Low 100's