3 Bed, 1,531 Sq. Ft., Sectional Ranch, 28' x 60' (56')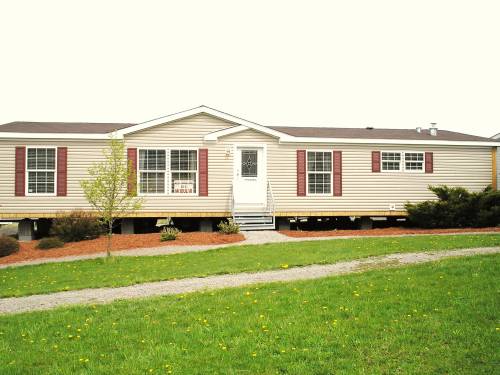 Another impressive ranch home with approximate 1531 square feet of living space. This home has a 16' master suite with french doors leading to a 16' master bath that would impress the Queen of England. Triple size vanity, double windows over the tub, tile shower with seat for him, a large over-sized tub for her, bench with fireplace and TV center and a large linen closet. The generous size kitchen has a wall oven with surface top range, butcher block top island and plenty of cabinets.
Not in stock. Stop in for pricing.