2 Bed, 1,232 Sq. Ft., Cape Chalet, 28' x 44'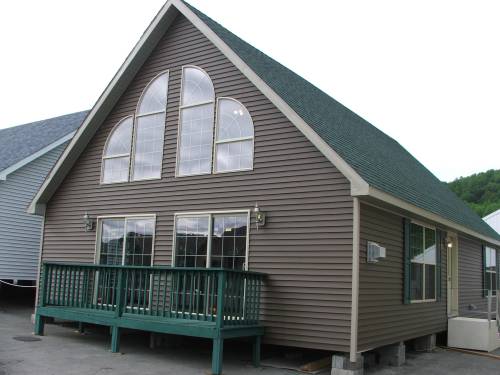 A home with a great view! Whether it be a view with water or the woods, step out either one of the sliding glass doors and enjoy your own outdoors! Ample living space with 2 bedrooms and 2 full baths on the first floor and an additional unfinished loft area located on the second floor.
Not in stock. Stop in for pricing.