3 Bed, 1,153 Sq. Ft., Single Section, 16' x 80' (76')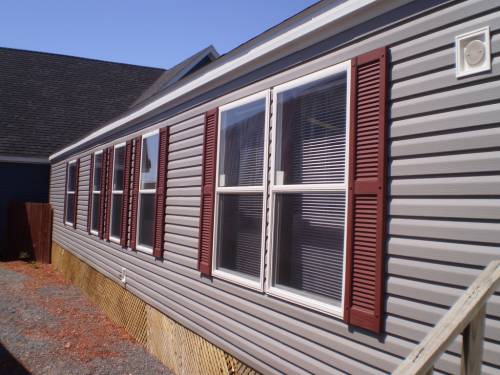 This is one of the most spacious single section homes and WE HAVE THE BEST PRICING ON ANY 16' WIDE HOME. When it was on display in Weedsport, we called this the Atlanta.

A 16 ft wide by 76 ft long this Home shows over 1100 square feet of living space. With 3 Bedrooms and Two full Baths it has all the space you need for just starting out or getting into that great "Snow Bird" mind set.

A large master bedroom is at one end while your guests or family are at the other. The master bath shows a one-piece fiberglass garden tub/shower and the main bath has a fiberglass tub/shower unit. Modify to suit you needs --36" doors available in all models along with raised toilets and those ever handy grab bars. Many choices of exterior colors and interior designs!

All pricing includes delivery and set-up and all of our divisions are New York State certified Retailers and installers.

Not in stock. Stop in for pricing.