3 Bed, 1,067 Sq. Ft., Sectional Ranch, 28' x 44' (40')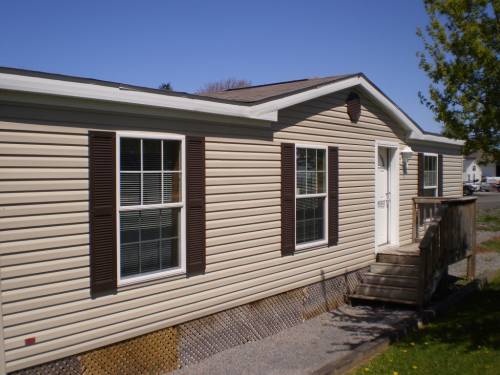 A great layout in a great value for those going on private land or in a park type setting!

Gourmet onyx black kitchen and black onyx sink will grab your attention. Add an optional 8 foot or 12 foot covered porch on the kitchen/living room end for that great outdoors setting.

Add a porch onto any plan!

Access to the main bath also comes from the utility room so it's easy to get to from the outdoors without tracking through the house.

With low e argon filled windows and upgraded insulation, this home is ENERGY STAR CERTIFIED!

Once again a very well designed, economical, and affordable floor plan from Colony Homes and American Homes.

Not in stock. Stop in for pricing.