2 Bed, 1,312 Sq. Ft., Cape Chalet, 27'4" x 48'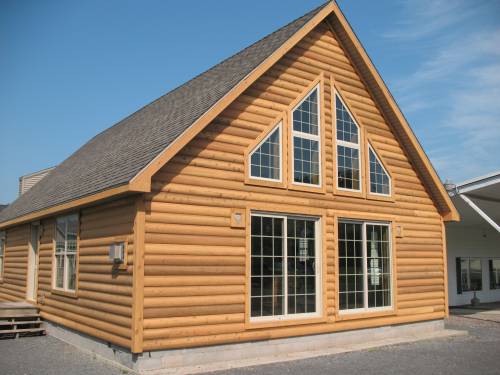 You may have toured this home when it was in Syracuse.

The Washington's Log Siding is definitely a traffic stopper and the wood finishes don't stop on the outside. Cedar wall and ceiling finishes complete the interiors rustic feeling. The
great room features a two story vaulted ceiling with a wall of glass. Perfect for a location with a view!
Virtual Tours
Click and drag inside of window to move around the room.
Loft Tour

Main Room Tour

Storgae Tour

Not in stock. Stop in for pricing.