2 Bed, 1,184 Sq. Ft., Cape Chalet, 26'8" x 44'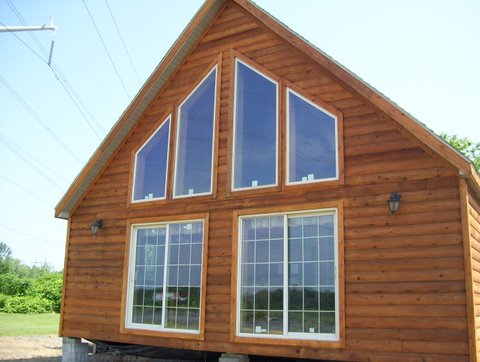 Cedar log siding and rustic cedar interior walls give this home the quaint feeling of camping or vacationing all year long. The South Dakota boasts ample living space with 2 bedrooms and 2 full baths on the first floor and an additional unfinished loft area located on the second floor.

This home is no longer on display, but is still available to order.
Please Call for Current Pricing.