3 Bed, 963 Sq. Ft., Ranch/Cape, 26'9" x 36'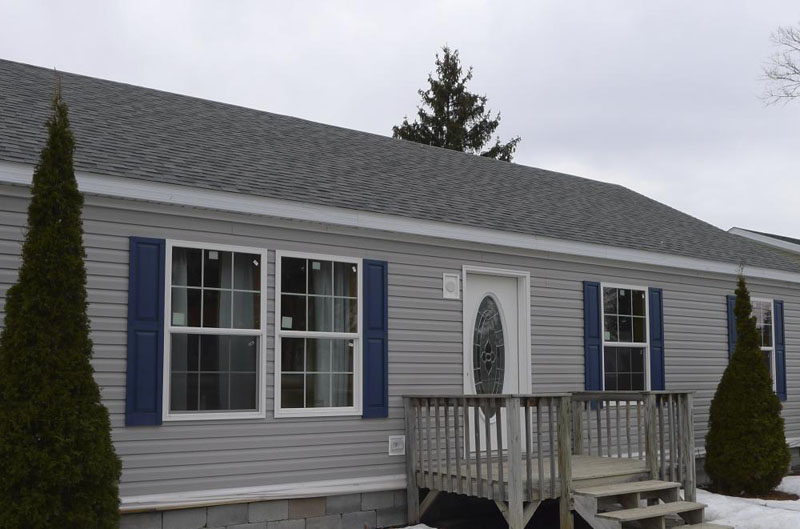 This home started out as a 26'x36' ranch. As displayed we had a 7/12 roof pitch. A new plan is on display called the Truman.

This house is built by Titan and it is part of our Xtreme Value Series. The Truman has the same superior standard features as the Harrison.

For the previous model we added 4' to the home to increase the sq ft from 963 to 1,070 sq ft. Many customers add even more footage to suit their needs.

We featured Hickory Cabinets and cove molding. We also had a 7/12 roof pitch with the attic access, which is great for storage.

The Truman can be ordered as a 2 bedroom home as well as a 2 bathroom home. You can order log siding and or cedar interior.

The best option and more than half our customers order it as a Cape Cod style home. For only 9-10 thousand you can add the 9/12 or 12/12 roof.

Add 2 sliders to the kitchen and living room and make it into a Chalet style home, with the option to be a Cape Chalet with a 12/12 roof and loft area. Another option could be cedar Log and cedar inside to make this a perfect Lake or Mountain home.

Finally you can get many different exterior elevations to the Truman and still have the best priced Modular in NYS.

See sales consultant for info, pictures and pricing !

Not in stock. Stop in for pricing.