4 or 5 Bed, 2,033 Sq. Ft., Sectional Ranch, 26' 8" x 76'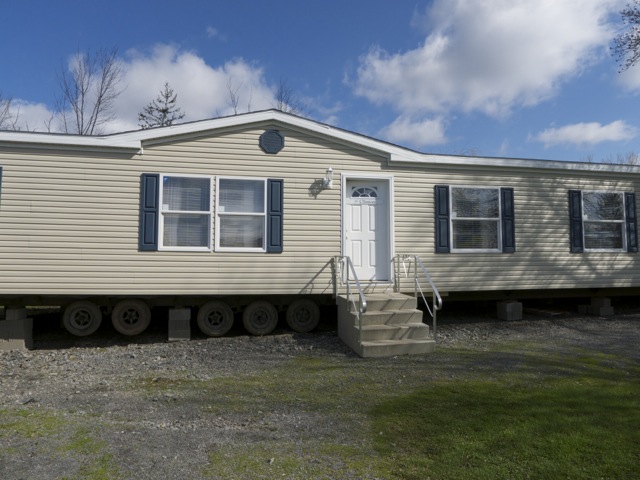 This is a sectional plan from Commodore Homes of PA. It's big on floor plan, small on price. This four bedroom plan can easily become a five bedroom.

The Clinton located in Syracuse is the model you should take a look at.
Not in stock. Stop in for pricing.