3 Bed, 1,013 Sq. Ft., Single Section, 14' x 80" (76')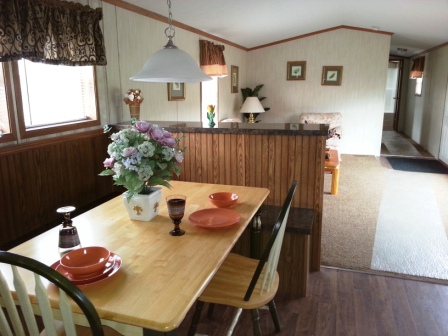 This 3 bedroom home has a lot of options. This home has an open kitchen and living room with fireplace. You can choose an optional glamour bath in the master bathroom. In the living room you can also choose an optional entertainment center in place of the bookcase. This is an attractive price point for this single section home.
Not in stock. Stop in for pricing.