3 Bed, 1,280 Sq. Ft., Sectional Ranch, 26' 8" x 52' (48')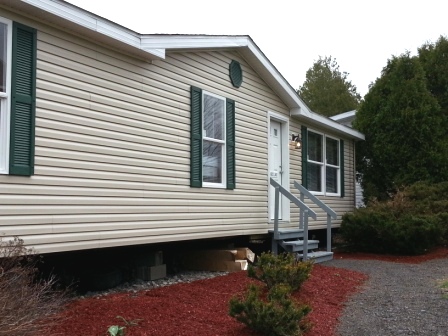 We must say it is a great floor plan, at a great price. This is a specially priced home with many standards. The floor plan is also available as a modular ranch. Cathedral ceilings throughout the house make way for open spacious living. As displayed this house is featured with the American Homes package and the Diamond Anniversary package. There are a lot of options to choose from; just ask your housing consultant. This home may be stretched and you can reverse the floor plan.
Not in stock. Stop in for pricing.