3 Bed, 1,067 Sq. Ft., Sectional Ranch, 26' 8" x 44' (40')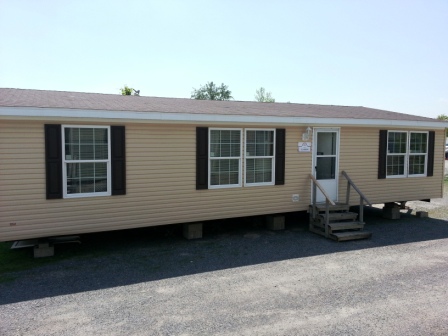 As displayed this 3 bedrooms, 2 bath home is a sectional ranch but can easily be ordered as a modular ranch with plenty of amenities. In addition, you can add 4' to the house and make it 48' in length. It would look similar to the Grant which is located in Syracuse. Be sure to check with your housing consultant on all of the options available.
Not in stock. Stop in for pricing.