3 Bed, 1,067 Sq. Ft., Sectional Ranch, 26' 8" x 48'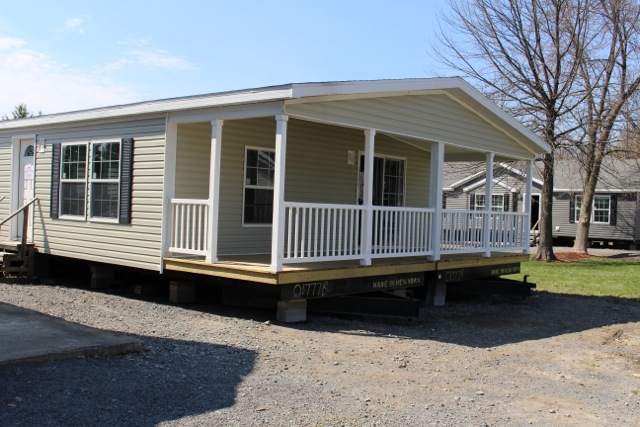 Built right here in NY State, this floor plan is also available as a modular home....or you can order this home as a 30' wide.

The original plan was 40' however we added 8' for the covered porch. Turn this into a two bedroom home and even reverse the floor plan. A lot of flexibility and options in this house.
Not in stock. Stop in for pricing.