3 Bed, 1,493 Sq. Ft., Sectional Ranch, 28' x 60' (56')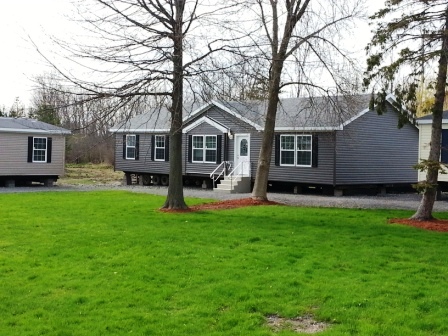 This home was on display in Syracuse. We called this the Taylor; you may remember the giant kitchen, corner pantry and the spacious master bath. We sold several homes with this floor plan and we can do the same for you. This home is a part of the Richland Series and is displayed as a 3 bedroom sectional ranch. It is also available as a modular home. Just look at the elite suite in the master bath. The utility room offers lots of space and the open kitchen/living room lends itself to a warm comfortable home at a great price.
Not in stock. Stop in for pricing.