3 Bed, 1,600 Sq. Ft., Sectional Ranch, 29'8" x 60'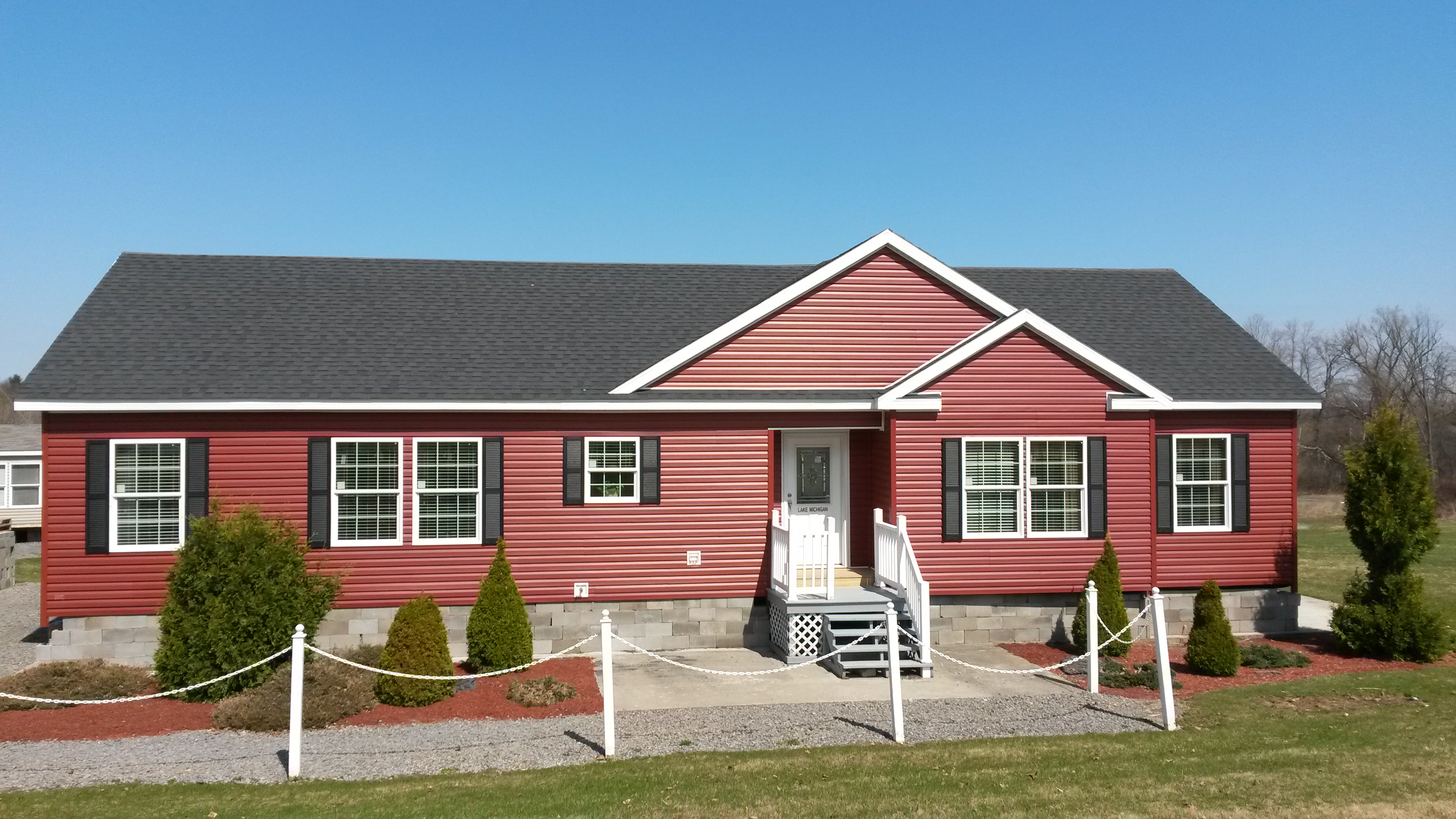 On display and is a "Must See" when you stop in Dryden. The "New" Lake Michigan is stunning to say the least.

This is similar to our previous "Lake Michigan" however, we added some wonderful new touches we know you are going to like.

As you drive by our sales center, the exterior "Lighthouse Red" siding, Onyx Black shingles and Black shutters really make this house pop.

The house has primed drywall throughout and a 7/12 roof pitch for attic storage. In our model home the attic storage extends the length of the home, in other words 60' of attic storage space!

Nothing says welcome like the recessed entry. Enjoy the 1/2 sandstone fireplace in the great room with family or cozy up with a good book in the retreat area in the master bedroom.

The master bath is very spacious. For our model we opted for the Comfort Cove Bath rather than the standard bath. The linen cabinet in the master provides floor to almost ceiling storage.

The Lake Michigan has always been a favorite at our Dryden location.
Build on Your Home Site
Base Price Starting in the High 70's